Program Officer Budget and Operations CTCA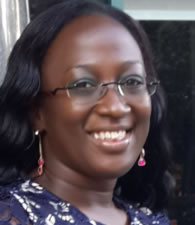 Angela Nanyanzi is an East and southern Africa Management Institute MBA graduate of 2013.  She joined CTCA in June 2011 as the Program Officer. She is In charge of Finance, Administration and Human Resources at CTCA. 
She has for the last nine years worked extensively in areas of financial management, grants management and administration in Public Health programs.
Angela's efficiency and professionalism won her an award of excellence in administration for the year 2011 from Makerere University School of Public Health. She is also a member of Society for Research Administrators International, SRA.
Email: angela @ ctc-africa.org
Mob: +256 772 761 797