The Technical Advisor Policy  (TAP)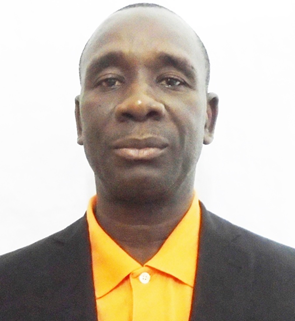 Mr. Ouma  Ndao is a Senegalese national and a graduate of the School of Applied Economics (ESEA) of the University Cheikh Anta Diop of Dakar. He specialized in planning training programs for behavioral change
He joined the CTCA in August 2015 as the Technical Advisor Policy (TAP). His main responsibility is to provide overall support to governments and other actors in the target countries on Tobacco Control initiatives, particularly on the development and implementation of legislation, policies so as to reduce tobacco use in Africa. He has been very instrumental in supporting tobacco control interventions led by CTCA in CTCA's French Speaking countries of Niger and Gabon. 
Prior to joining the CTCA, he was the Senegalese Tobacco Control Focal person, a position he held for ten years.  He was one of the front runners on the implementation of the WHO FCTC in Senegal where he provided leadership in helping to create the emergence of several initiatives against tobacco and initiating the first draft of the Tobacco Bill in collaboration with the Law Faculty at the University of Dakar.  He also led the process of  developing the National Action Plan and Tobacco Control Program in Senegal.
Mr. Ndao has been part of several working groups to draft guidelines on the implementation of the WHO FCTC and the negotiations of the Protocol on Illicit trade.  He has  extensive experience in national and international institutional development aspects of Tobacco Control.